*** This is Not a Paid Post***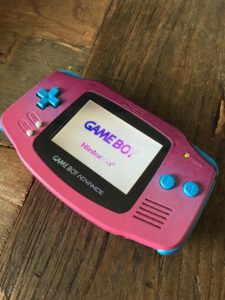 I just love this system and want to give credit where credit is due. I was searching for a GameBoy Advance for awhile and I came across Pocket Customs on Instagram.
Backstory; I found a large stash of GBA games that I didn't know I had. Really good ones like Kingdom Hearts, Mario Golf, Mario Pinball, Super Mario World Advance (Yeah, I like Mario) and more… So naturally I needed a GBA!
Back to Pocket Customs; I wanted to show them some love on here because I was apprehensive about having a GBA custom made and modded with a backlit screen. I'm typically a purest but the backlit screen sold me and then Pocket Customs said they could match the color scheme of my logo and I was sold.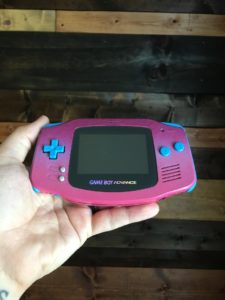 All of this to say, if you are looking into purchasing a GameBoy Advance, look no further. I couldn't be happier with mine!