Have you heard of the Amazon Treasure Truck?
It's a pretty cool idea.
People in a few major metropolitan cities (Houston, Dallas, Chicago, Seattle, Tampa and more…) will get a text or email from Amazon saying that they are selling a rare item at a random downtown location (if you're signed up). When/if you buy the item you get a barcode and you just show up and grab your item!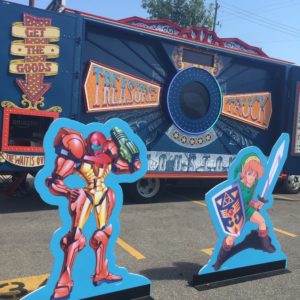 This past week they had the SNES Classic and I was like a kid in a candy store! One of the most alluring features of the Amazon Treasure Truck is that they turn the area into a small block party of sorts. Sometimes a live band is playing, sometimes there are props (like the picture above). Obviously the item you are after is of the utmost importance but the added aesthetic and environment helps make it feel like you're a part of something special!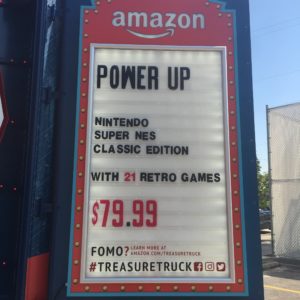 Side Note: This is also how I got my hands on the NES Classic. So, thank you Amazon!
You can get more information HERE!